Tuned & Tranquil Massage for Wellness
TO VISIT THE NEW WEBSITE,
CLICK THE LINK BELOW: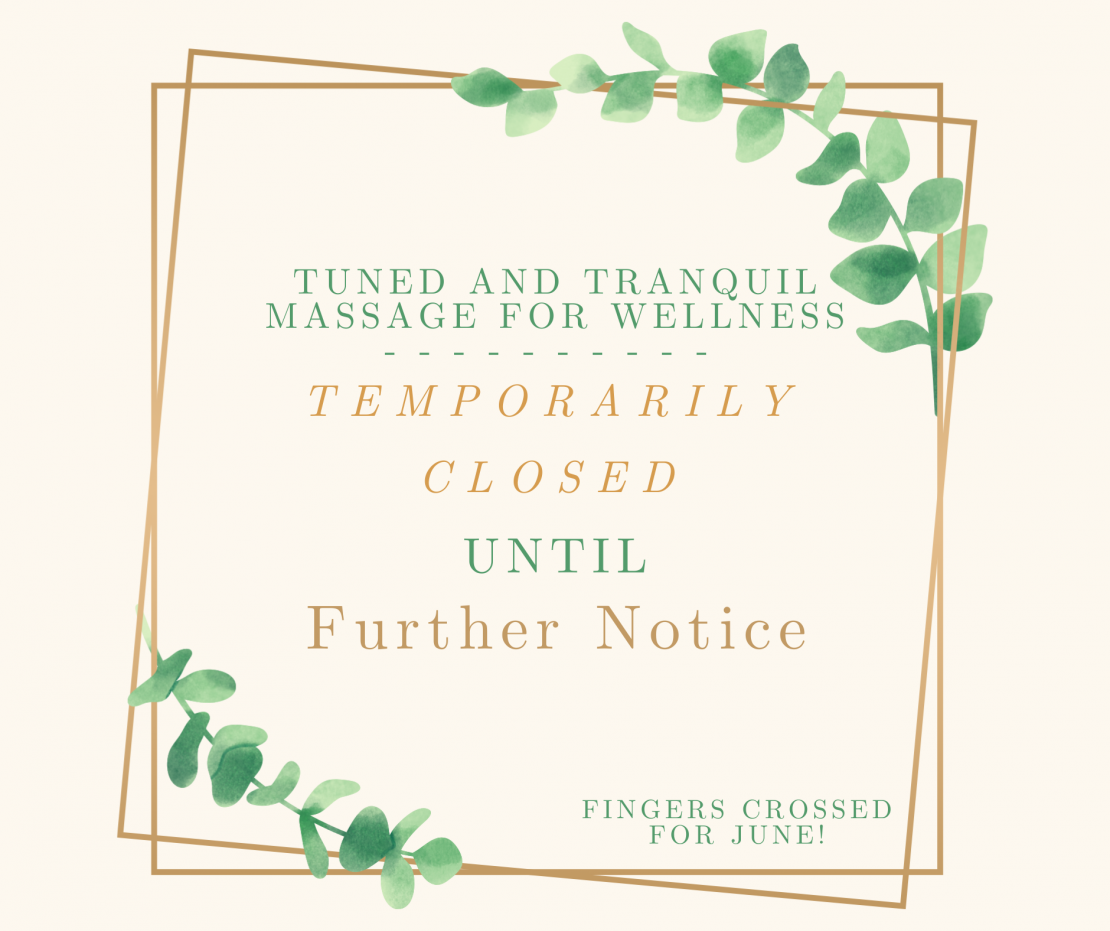 WE WILL BE CLOSED UNTIL FURTHER NOTICE (hopefully June 1) IN ORDER TO MAINTAIN SOCIAL DISTANCING DUE TO THE ONGOING COMMUNITY TRANSMISSION IN MILWAUKEE COUNTY. THIS IS A PRECAUTION FOR EACH OF US AND OUR FAMILIES. IF YOU WOULD LIKE TO SUPPORT US DURING THIS EVER-CHANGING TIME, PLEASE PURCHASE A GIFT CERTIFICATE FOR LATER USE. THANK YOU AND BE WELL MY FRIENDS! -Amber
Mother's Day Wellness Basket & GIFT CERTIFICATES
*Be sure to email Mother's Day Wellness Basket to yourself and include your first name in the "to" section and delivery instructions in the "from" section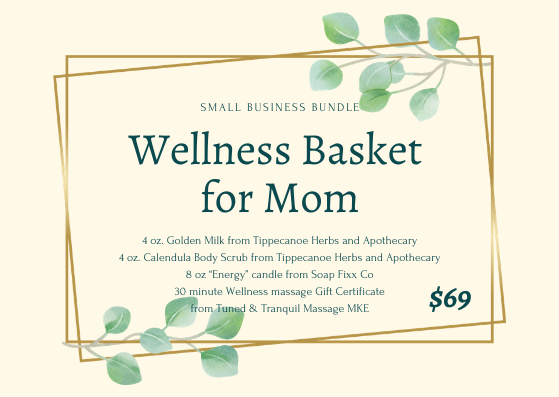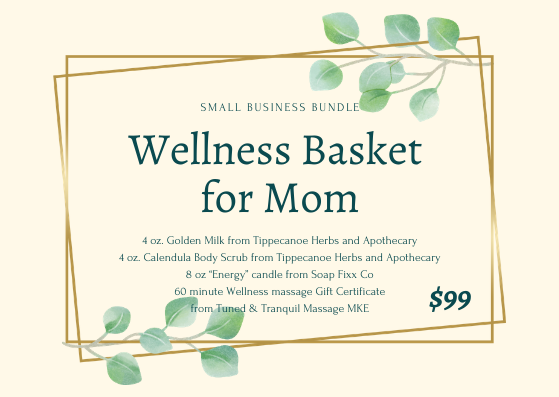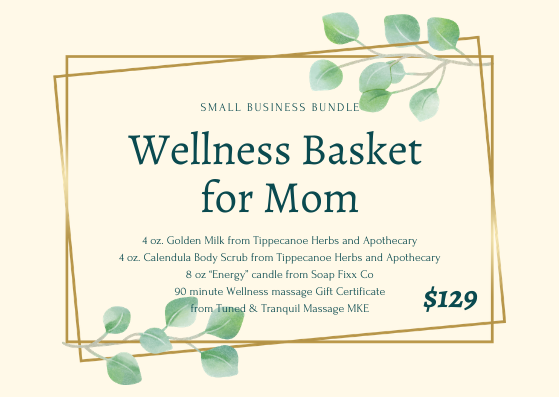 -•-•-•-•-•-•-
W E L C O M E
If you're looking for a professional massage therapist, you've come to the right place. Every guest leaves with an array of wellness gifts including massage, cold-pressed juice and water. Client-Gifts AND Specials change monthly so STAY TUNED :)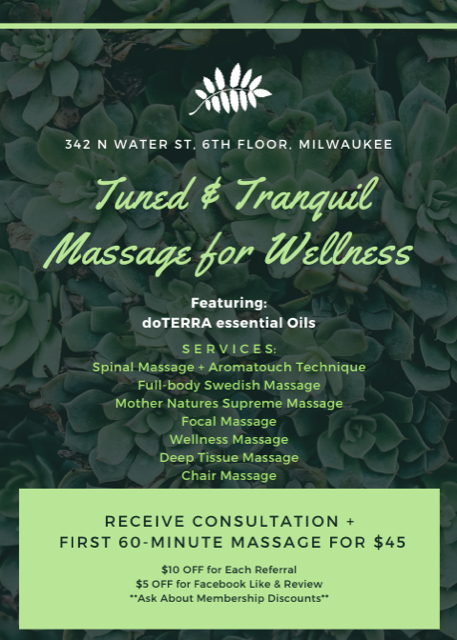 Trained in a variety of modalities,
including Swedish & Deep Tissue.
Utilizing different massage tools when necessary makes the massage session productivity go that much further-
such as Deep Moist Heat Packs via the Hydrocollator, ice packs, eye-masks, doTERRA products, stretches and more!
You can click on the "Services & Rates" page to learn more about the various techniques used in my work, "About Me" to learn more about myself or contact me directly for any questions, especially in regards to stress & pain management.
H O U R S
BY APPOINTMENT ONLY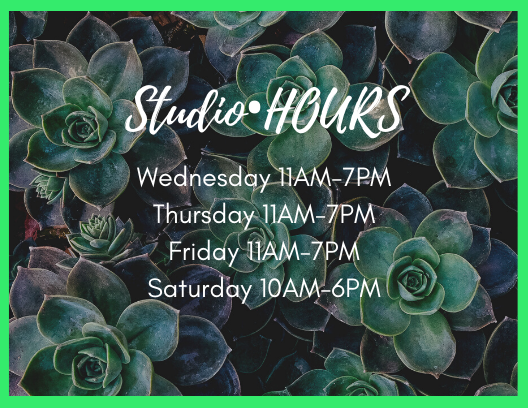 *Traveling Massage available during non-studio hours*
L O C A T I O N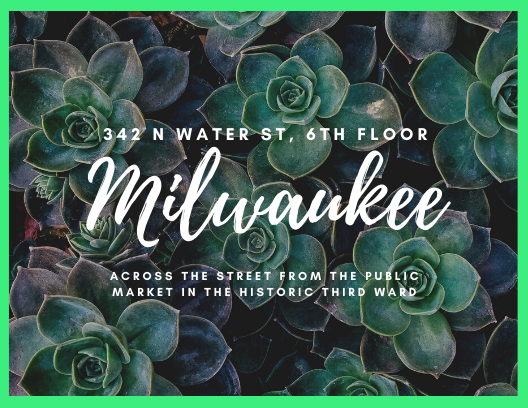 342 North Water St, Milwaukee
on the 6th floor
inside of the West Elm building,
hosted by Regus- Third Ward.
S C H E D U L I N G
& A R R I V A L
Click HERE
to utilize the online booking system.
GROUPON: PLEASE PUT GROUPON # AS LAST NAME WHEN SCHEDULING OR YOUR APPOINTMENT WILL NOT BE CONFIRMED
Read Very Bottom Section for
New Location Arrival Details
Please Note: after booking your appointment, please follow the blue link to the "Intake Form" via the confirmation email to fill out some basic information. All treatment sessions have a scheduled time and are by appointment-only, no walk-ins.
Please arrive 5 minutes early to avoid tardiness, allow time for parking and to not lose time off of your massage session. Your time and the therapist's are valued so please adhere to the schedule. *Exceptions will be made when necessary or available*

C A N C E L L A T I O N * P O L I C Y
If you need to reschedule your massage,
please do so BEFORE 48 hours of your appointment or it is considered a cancellation.
Cancellations: within 48 hours of appointment will incur a fee.
Same day cancellations require a 50% appointment fee.
NO-SHOWS require a 100% appointment fee.
There is NO DEPOSIT on appointments,
just the good ol' honor system.
*Some situations may require a deposit or full pre-pay*
G I F T * C E R T I F I C A T E S
Spend $100 on Gift Certificate(s)--
Receive an extra, separate $25 Gift Certificate
for FREE!
E V E R Y D A Y * S P E C I A L S
Consultation + 1st 60-Minute Massage for $45 OR 90-min/$75
$10 OFF for Each Referral
$5 OFF for Facebook Like & Review
*Ask about Membership Discounts
& the In-Studio Rebook Special*
-.-.-.-.-.-.-.-.-.-.-.-.-
N E W
L O C A T I O N
D E T A I L S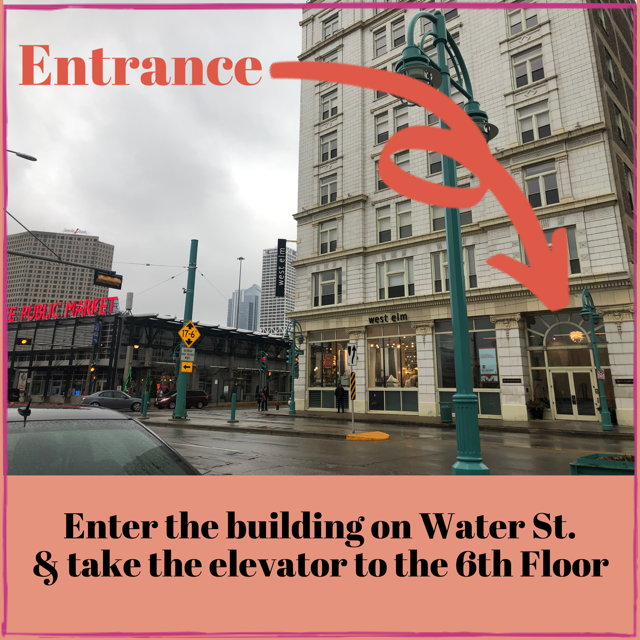 DURING THE NORMAL BUSINESS HOURS (Monday thru Friday 8AM-6PM),
the 6th Floor is easily accessible and you will be greeted by a receptionist once exiting the elevator.
DURING NON-NORMAL BUSINESS HOURS (after 6PM or Weekends),
the elevator will be locked and I will meet each client downstairs.
IF THE DOORS OUTSIDE ARE EVER LOCKED (before 10AM OR after 8PM),
I will meet each client at the door as early as 5 minutes prior to scheduled arrival time.
These measures have been put into place to secure everyone's SAFETY.
P A R K I N G:
There is ample metered street parking and 3 different parking lots.
Download the MKE PARK app on your phone to easily slide in&out of side-street parking
and to easily feed the meter while away from your car (for instance, in the massage studio).

QUESTIONS/CONCERNS:
Please call/text Amber @ (414)755-9024
Or Email @ TunedandTranquilMassage@gmail.com
•••Thank you all for your continued support!
Thanks for visiting,
be well & have a great day!